Virtual Presentations Can Be Daunting
But They Don't Have to Be
Do you put a lot of work into your presentations, but still feel like they don't land well?
If so, you're not alone. Nearly 88% of professionals put "quite a bit" or "a huge amount" of efforts into their work presentations. Yet, 79% of professionals agree that "most presentations are boring."
Clearly, there is a disconnect.
This is why we created the Virtual Presentation Skills Master Class. This program will:
Give you the skills and confidence to deliver your next presentation like an absolute pro!
How much would you love to?
Become a confident and persuasive presenter who gets through to any audience
Be ready to implement your new skills immediately
Know exactly how to prep for your next presentation—from design to delivery
Advance your career through effective presentations



Phenomenal Voices will help you:

Learn at your own pace with on-demand interactive video lectures
Immediately gain experience with our real-life examples. What's a pro without any knowledge?
Avoid the common pitfalls of virtual presentations (speaker anxiety, distracted audiences, retention struggles, etc.) by laying them bare before you.
Learn how to captivate your audience through our thorough breakdown of virtual presentation design.



Bonus Inside! 🎁

We added a cultural competency module to help you respectfully connect with any audience, PLUS; you get downloadable resources, reference guides, and so much more!
Course Curriculum
1.    The challenge of the virtual presentation (overview)
Speaker anxiety expanded
Audiences with low attention spans
Distracted and multi-tasking audiences
Content retention struggles
2.    How to tackle each challenge above – build a strong foundation by anticipating these issues
Research, structure, flow, storytelling, etc.
Create an immersive experience to the best of your ability using…
3.    Rehearsal and delivery
 How to rehearse, delivery tips, and more
4.    Virtual, augmented, and mixed realities – where do they fit in business communications
5.    Case studies
6.    BONUS: Cultural Competency
How to be sensitive to different needs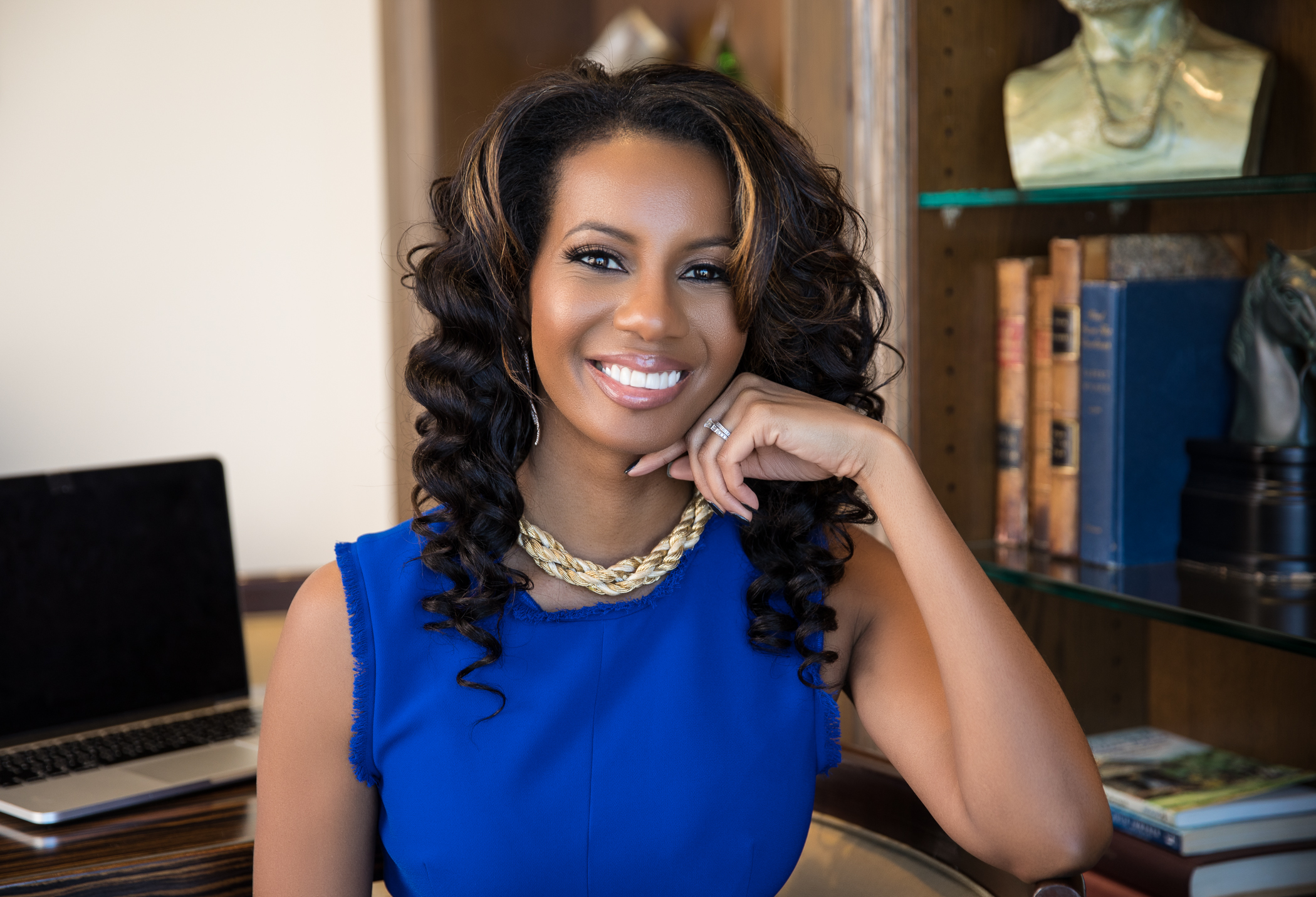 Instructor
Cheril has designed presentations and written speeches for C-Suite executives at Fortune 500 companies worldwide. She has also taught corporate workshops and coached leaders on presentation skills one-on-one. With a background deeply rooted in creative writing, from children's books to award-winning stage plays, Cheril has the unique ability to easily connect with audiences of all types.
With more than 20 years' experience as a multifaceted writer, Cheril has the confidence and diverse life experience to be the communications partner you need to sound phenomenal. Cheril has been noted by numerous publications, including The Washington Post, USAToday, and The Atlanta Business Chronicle. She is the founder of Phenomenal Writing and its subsidiaries: Phenomenal Speeches as well as Phenomenal Voices. Her goal is to improve the substance AND style of corporate and executive communications.
"Lots of great stuff in this class. The structure and cultural competency sections were the best for me."
I have not failed. I've just found 10,000 ways that won't work but not defeated.
❮
❯
Frequently Asked Questions
1. Are these skills relevant to my business or profession?
We're building the course to serve all our customers. Please tell us your industry in the contact form. However, if you deliver sales presentations, investor pitches, presentations to senior leadership or even to raise funds for non-profits, this course is for you. This course also makes great training material for corporate communications departments. Anyone who presents for a living can benefit from this course!
2. How much time will this course take me?
It is self-paced, so it's up to you but generally speaking it may take you a few hours.
3. When does this course start and finish?
It begins as soon as you purchase your copy! You can complete it at your own pace. 
4. How long do I have access to the course? 
You'll have access to the course for as long as the course exists!
5. What if I am unhappy with the course?
We offer a 14-day money back guarantee. If you take the course and it didn't give you what you were looking for, you can request a refund.
6. What level in your career do you need to be at to join this course?
Any level! Whether you are entry level or C-Suite, this course offers practical advice and tips that will make your presentations skills more effective.
7. Does this course offer any tips for creating more effective PowerPoint documents or infographics?
We will cover infographic and PowerPoint designs in a future course. This course is primarily about content/substance.